Alyssa Kaufman
This Videographer's Letter to the Bride - Don't hire me...
Updated: Feb 5, 2020
Photo by James Webb Photography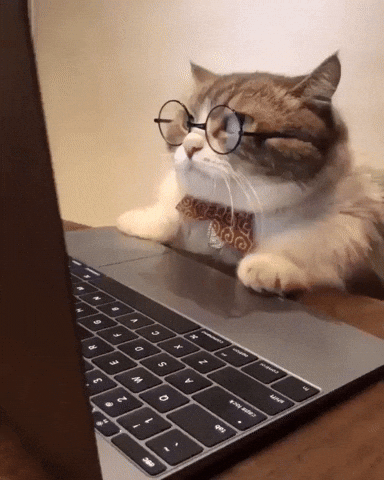 Are you recently engaged? I'll bet you joined a bunch of Facebook groups and asked people for suggestions, only to be sent down a rabbit hole of endless recommendations. You inquired about a wedding venue and then got bombarded with photographers, mobile bars, makeup artists etc... shamelessly promoting themselves!  (disclaimer, I am not judging anyone who does this)  All of this information is too much and you don't know what to do with it, your feeling overwhelmed and confused. Let me tell you, I feel for you, I'm overwhelmed just looking at your post!  And as much as I would love to shoot your wedding, I just can't bring myself to add my website to the hundreds of responses unless you're specifically inquiring for a videographer.  And even then there's no way I'm going to stand out in the sea of vendors! So why bother right? I can't be that slimy car salesman (or saleswoman) that no one likes! 
Photo by Felsberg Photography
I've always been irked by sales people, if I'm in a store and someone approaches me I run away with my tail between my legs, "I got this lady, I don't need your help PICKING OUT PENS!" Haha  What is really funny is I've been told on many occasions that I could sell anything to anybody, but that's just not my style. I mean, don't get me wrong, I want to tell your love story! I want to capture that moment where you use the word "Husband" for the first time.  When your dad talks about bringing you home from the hospital and how you fit in the palm of his hands (gets me every time) during his Welcome speech.  I do this for a living because I LOVE, love! And I wouldn't have a story to tell without you, you're kinda a big deal!
So don't hire me because I have the best deals or the catchiest website, hire me because you adore my films and you appreciate the hard work and dedication I put into them. Hire me because of the passion I have for capturing an uncontrollable day of events and using that as the medium to mold your love story into a film (is that too poetic and sappy? Sorry, 😬) Just know when you see me out there in Facebook land, that as much as I hate it, marketing is necessary (and really frustrating), I have to get my name out there even though I cringe at the idea of it! I have to show you I'm here! How else will you know!? But I am trying to go about it without overwhelming you anymore than you already are!
Photo by Felsberg Photography
So, this is my vow to you, I solemnly swear, not to push myself on you in a shameless attempt to get your attention.   All I ask in return, is that you notice me!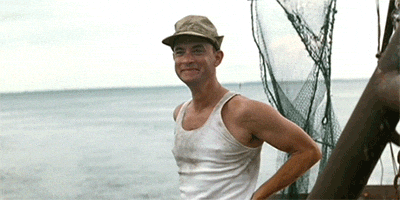 See me over here actually answering your question about the best makeup artist in town! (Which is Christine Swope FYI) we can't make awesome memories together unless you take the first  step and watch one of my films, I do believe you're going to love what you see! So If you need me, I'll be over here, just letting my videos sell themselves, so I can get back to what I really love and not shoving my website down your throat! 😃
I'll even give you one to start with!😉
Carolyn + Matt's (Highlight Film) - Park City Utah
P.S. If you're already married and don't have a wedding video I have something for you too! I call it the "I do" over and you can win $500 off of your own film by entering here.
The "I do" over, Its never too late to tell your love story!
Banca Di Bruno Bros. Catering and Events | Alyssa Kaufman Films | South Jersey Wedding Videographer | Philadelphia Wedding Videographer | Cherry Hill Wedding Videographer | New Jersey Wedding Videographer | NJ Wedding Cinematographer | NJ Cinematic Wedding Films | NJ Wedding Videographer | Destination Wedding Videographer | Engaged New Jersey | Delaware Wedding Videographer | New Jersey Wedding Cinematographer | Delaware Wedding Cinematographer | Philadelphia Wedding Cinematographer | Philly Wedding Cinematographer | South Jersey Wedding Cinematographer | Lurey Photography | The Carriage House at Rockwood Park | Engaged New Jersey | Engaged Philly | James Webb Photography | Nicole Cordisco Photography | Ben Lau Photography | Felsberg Photography | Bokeh Love Photography | Twisted Oaks Studio | Tami & Ryan Photography | Kaleidoscope Imagery | CSM Photography | Shilliday Photography | Karmapants | My Eight Photography | Jenna Lynn Photography | Forever North Photography | Mike Zawadzki Photography | Marshall Scott Photography | Cescaphe Wedding Videographer | Ashford Estate Wedding Videographer | Mallard Island Yacht Club Wedding Videographer | The Lucy Wedding Videographer | The Downtown Club Wedding Videographer | John James Audubon Center Wedding Videographer